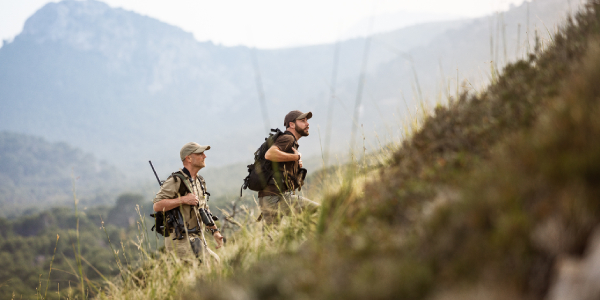 Executive Lodge
At Bostick Plantation, our goal is to give you the HUNT OF A LIFETIME while entertaining you with the down-home Southern Hospitality that we are famous for. Bostick Plantation consists of more than 10,000 acres of prime wildlife habitat that has been intensely managed for wildlife for more than 30 years.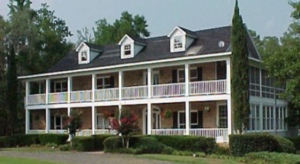 Bostick Plantation is a blend of the old and the new. It is the best of two distinctly different eras. At Bostick Plantation, we combine the comforts and Southern Hospitality of the Old South with the latest and most modern game management philosophy and techniques. The results speak for themselves. All game at Bostick Plantation is truly wild and all of our hunting is done by fair chase.
We hunt primarily from tower stands and shooting houses. Most of them are covered to protect you from the elements and to keep you comfortable during the rain. All of our stands have been constructed with the concealment, safety and comfort of our guests in mind. (At Bostick, we consider you as our honored guest, not just another customer.)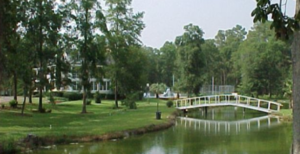 We maintain food plots to attract game near most of our stands. We also have feeding stations within sight of all of our stands. It doesn't matter whether you enjoy pursuing Trophy Whitetail Deer, Plantation Bobwhite Quail, South Carolina Deer Hunting, South Carolina Turkey Hunting, South Carolina Boar Hunting, South Carolina Quail Hunting, Eastern Wild Turkey or Trophy Wild Russian Boar, Bostick Plantation should be your first choice. The Bostick tradition is comfortable trophy hunting combined with down-home Southern hospitality.
Upon your arrival at Bostick Plantation, you will get the feeling of having been dropped back in time. You will be surrounded by century-old oak trees draped in Spanish Moss and everywhere you look you will find Lowcountry Cypress Swamps. And, as you drive the countryside you will see the old Plantation Houses that survived the Civil War. You will see the old cotton fields that are still being used for agriculture today. But, best of all, when you are on your stand, you will actually feel that you are hunting in the 1800's.
Executive Lodge
We built Bostick Plantation's Executive's Lodge in 1980 in order to meet the growing demands of our hunting operation and to enable us to offer our guests more upscale accommodations during their stay with us. The Executive Lodge comfortably holds 10 hunters in an elegant atmosphere where you aren't afraid to put up your feet after a memorable hunt. Our Executive Lodge is the perfect place for you to entertain those most important clients or key personnel. Very often, we will have Corporations book our Executive Lodge for an entire week. Please feel free to contact us about making arrangements for special Corporate outings.
Main Lodge
Bostick Plantation's Main Lodge is the farmhouse that was originally used by the Bostick family during the early Plantation era. As a matter of fact, this is the house that Joe Bostick grew up in as a child. In 1977, when Joe Bostick decided to open Bostick Plantation as a commercial operation, he totally renovated the farmhouse. This has served as our Main Lodge and the center of our operation ever since. Our guests always enjoy gathering in front of the glowing fireplace in the main room, warming the chill of the evening and sharing hunting stories while they await the specialties of a Southern Plantation dinner highlighting the day's successful hunt.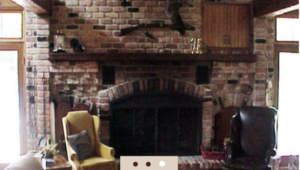 Rustic Cabin
Bostick Plantation's "Rustic Cabin" is one of the older farmhouses on the property and has been allowed to achieve that "weathered look" on the outside. Our "Rustic Cabin" is set aside primarily for our archery hunters, who prefer to take care of their own cooking and housekeeping. Our "Rustic Cabin" is furnished with beds and mattresses, you will need to bring all of your own linens. The cabin is also furnished with all modern kitchen appliances, you will need to bring all of your own groceries, pots, pans, utensils, etc. Our hunters find that the inside of our "Rustic Cabin" is more than adequate for their needs during their stay with us. We have no doubt that you will enjoy your stay in the "Rustic Cabin." Plus, by staying in the "Rustic Cabin," you can make a lengthy trophy deer hunt at Bostick Plantation even more affordable than it already is.
. Give us the opportunity to extend to you the Old Fashioned Southern Hospitality we have become famous for. We have 3 comfortable lodges to choose from, a warm glowing fireplace, a good night's rest and the hunt of a lifetime waiting just for you. So, call us today!!! You'll be glad you did!!!!!!
Bostick Plantation
Offers The Following
Amenities For All Of Our Guests:
Three Levels Of Accommodations To Choose From
Gun Range
Bow Range
Transportation To And From Your Stand
Game Retrieval
Skinning Shed
Skinning And Quartering Of Your Game
Walk-In Cooler
Your Guide Will Pack Your Game In Your Cooler With Ice For Your Departure
Unfortunately the Plantation is closed now.